THE #1 COMPANY IN PEDIATRIC CPR & FAMILY SAFETY
Our mission is to provide resources and broaden awareness of life-saving skills for every age group; to educate families, caregivers and all related support providers through instruction of preventative and responsive techniques in accordance with current international CPR guidelines.
Our courses teach the most up-to-date techniques in keeping with current AHA Guidelines
Many of our clients come to us after they have had close calls or suffered real tragedies.
They arrive feeling helpless but leave feeling empowered.
A WORD FROM RICHARD PASS, FOUNDER OF SAVE A LITTLE LIFE ™
I have thought long and hard about how to best prepare parents for the unthinkable, for that expected moment when one is faced with a life-threatening situation.
Although I have the utmost respect for firefighters, paramedics and other First Responders, unfortunately, there are times when these highly trained caregivers cannot get to you quickly enough to avert a worst case scenario.
According to the Los Angeles Fire Department, it takes, on average, 7 minutes for EMT's and paramedics to arrive at the scene of an emergency. Although 7 minutes is a very reasonable response time, there may be instances when residents have to wait even longer.
Never underestimate the critical difference CPR and other life-saving techniques can make in those  precious minutes before help arrives. Deprived of circulating oxygen, the human brain will begin to deteriorate in less than […]

The day after Thanksgiving, my 12-year old daughter, Sarah and I were walking around the village of Lake Arrowhead on the upper level when I heard a woman in the parking lot down below yelling, "Does anyone know CPR?!" Sarah had just recently taken a CPR certification course with Save A Little Life™, so I yelled to her "CPR! Sarah, CPR, go!"
We ran down the many flights of stairs to the parking lot where a 300 lb. man was seated in the passenger seat of a car, unconscious, head dropped forward, purple  with no pulse.
Sarah climbed up into the SUV, lowered the seat,  and got to work performing CPR. After approximately 3 minutes, the man started sputtering and making respiratory effort. Sarah continued the CPR until the ambulance/paramedics finally arrived.
I thought you might be interested to know that your certification class gave Sarah the necessary knowledge and skills to save a life.
"Just wanted to thank you for an excellent class last night. The feedback from the group was exceptionally positive. I think all of us felt we learned much more than we thought we'd learn, and we liked that you included info about other dangers. Just this morning, another friend was telling us about a class he took where they taught them different techniques for infants, toddlers, children, adults, etc… He said it was difficult to keep it all straight; which made me really appreciate the fact that you kept it simple."
"I just wanted to thank you again for the outstanding class you taught last night. I've attended numerous classes in the past year designed for new moms, some of which I have found reasonably interesting and informative. However, the CPR class you taught last night was the best class I've taken to date. I cannot imagine going through life without the skills I learned last night (even if I didn't have a child). I have already urged some of my family members to sign up for the class immediately. It is truly three hours well spent!!
"The nurses who taught our class Saturday were great. The class was very good and incredibly informative. They were really amazing. So patient with all of our questions. They went over things that no other CPR instructors I've ever had have gone over. Everyone went away feeling prepared for any emergencies and so thankful that they took the class ."
"Thank you for a very informative class tonight. Everyone was impressed with your knowledge and teaching skills. Carolyn, Caitlin and I were especially happy that the whole team is now smarter and poised to save a life if and when they have to. We will certainly refer you to friends and family."
"I just wanted to thank you for your class on May 6th at the Santa Monica Pump Station. Your expertise, knowledge and passion for child safety and CPR is obvious, but not everyone has your ability to make it simple to learn, apply and remember.
Thanks again for delivering such an important topic to us in a way that has built both my husband's and my confidence in this area. "
"Thank you for a great class yesterday. Glenn and I both agreed that it was extremely informative. You were a very effective instructor and a great resource. I feel a bit more prepared to tackle this parenting thing."
"I just wanted to thank you again for the class today. You were fascinating. I can't believe how fast the three hours passed! I will definitely recommend your class to all my friends."
"Your class was excellent and we feel prepared in case of an emergency. I'll definitely recommend your class. Thank you."
"I just wanted to drop you a note to let you know how wonderful Leticia Gonzalez was. She arrived early and with a smile. She was very professional and enjoyable to be around. There were three nannies in attendance, and they all enjoyed the session. Our nanny told me afterward how much she enjoyed and appreciated it. "
"Save A Little Life is a well designed introductory program which affords a sense of 'peace of mind' to new parents and their families. Richard's review of the fundamentals of CPR and first-aid is most valuable. His experience and personal insightful sessions will will undoubtedly help parents in preparation for unforeseen emergencies."
"Richard Pass is an amazing teacher. He was informative, knowledgeable and prepared us for emergencies we might not have normally expected with children. I have two babies and I am so grateful that I took this class and am prepared for any upcoming emergency."
"I just wanted to say that I thought your baby CPR class last night at The Pump Station was great.  Super informative, and really comprehensive.  And clearly, you teach from a place of passion. Just wanted to say thanks very much. "
"There is no greater peace of mind than knowing what to do should something happen to your infant. This course is a must! It can literally make the difference between life and death."
"Richard is a great teacher. Learning CPR and First-Aid skills can be more than a little overwhelming but he presented the material in a way that was easy to understand. The handouts were wonderful. Knowing what to do in an emergency was so reassuring. I finished the class confident that were a situation arise, I would know what to do. Thank you for that."
"I just wanted to thank you again for such a helpful infant CPR class last weekend- everyone was really happy they reserved their Sundays for such useful information!"
"We loved the training!!! I want to take it again and I want everybody I know to take it. We couldn't stop telling all the other teachers about it during our staff training this evening. We spent more time talking about what we learned in your class than taking care of business. Plus, we had so much fun. You're awesome, Richard."
RECALL ALERT / RETIRADO DEL MERCADO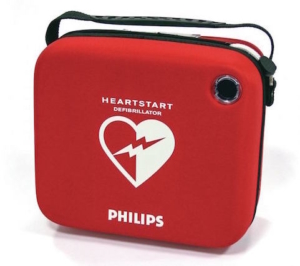 AN URGENT MEDICAL RECALL NOTICE HAS BEEN ISSUED BY  PHILLIPS HEALTHCARE on HeartStart FRx, HeartStart Home and HeartStart OnSite AED MODELS WITH SPECIFIC SERIAL NUMBERS. IF YOU OR SOMEONE YOU KNOW PURCHASED A PHILLIPS AED UNIT BETWEEN  SEPTEMBER 2002 and FEBRUARY 2013, PLEASE CONTACT PHILLIPS HEALTHCARE IMMEDIATELY AT 800-263-3342 / Option 5.

UN AVISO de MEMORIA MÉDICO URGENTE HA SIDO PUBLICADO POR PHILLIPS HEALTHCARE den MODELOS en sitio el AED de HeartStart FRx, del hogar de HeartStart y de HeartStart  CON NÚMEROS DE SERIE ESPECÍFICOS. SI USTED O ALGUIEN que USTED SABE COMPRÓ una UNIDAD del AED PHILLIPS ENTRE el septiembre de 2002 y febrero de 2013, ENTRE EN CONTACTO CON POR FAVOR el CUIDADO MÉDICO PHILLIPS INMEDIATAMENTE EN 800-263-3342/opción 5.
FOR HELPFUL TIPS & INFORMATION
 PORTABLE FIRST AID KITS & MORE
working to ensure that everyone is prepared for the unthinkable