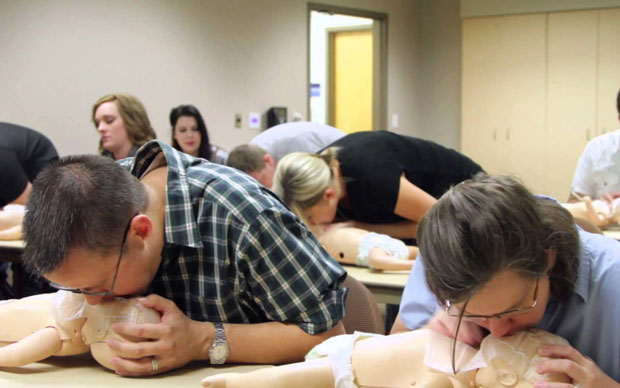 Save a Little Life ™ offers many different courses
to make sure everyone is prepared for the unthinkable
Our unique program provides a simple uncomplicated approach to life-saving skills.
Our classes are carefully designed to address your specific needs. Regardless of whether you are parents or a family member, a nanny or caregiver, a medical professional, or required by your workplace to have CPR & First Aid training, we have a course for you.
All of our instructors are certified by the American Heart Association, have extensive clinical hospital experience and are qualified to provide formal certification for those whose profession requires it.
Each of our classes utilizes the AHA's research-proven Practice-While-Watching technique, which allows instructors to observe students, provide feedback and guide students in their acquisition of skills. In addition, there is plenty of hands-on practice time with lifelike mannequins as you are guided through simulated emergency situations that help you learn to respond quickly and confidently.
Upon completion of the class, we provide materials for you to take home that will reinforce the educational experience and improve your retention of the material presented.
WE OFFER THE FOLLOWING OPTIONS: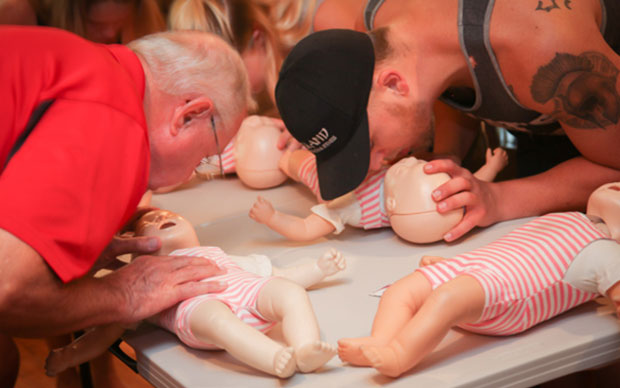 An AHA COURSE COMPLETION CARD
is issued upon completion of these classes
Heartsaver® First Aid CPR AED
Pediatric Heartsaver® First Aid CPR AED
Heartsaver® CPR AED
Heartsaver® First Aid AED
For those who require recertification, our Certification Classes meet all current guidelines

NON-CERTIFICATION CLASSES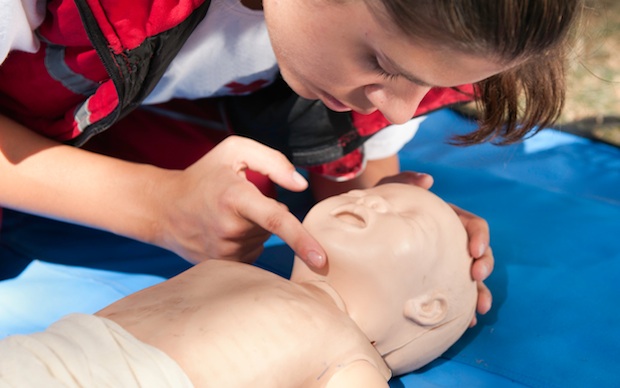 Family & Friends CPR and Home Safety
Family & Friends CPR and Home Safety
Pediatric First Aid & CPR
NOTE: THESE CLASSES DO NOT PROVIDE A CPR COURSE COMPLETION CARD
A Letter of Completion issued by Save A Little Life ™ and signed by the instructor is available upon request only
ALL OF OUR COURSES ARE AVAILABLE IN ENGLISH OR SPANISH
TODOS NUESTROS CURSOS ESTÁN DISPONIBLES EN INGLÉS O ESPAÑOL