FREQUENTLY ASKED QUESTIONS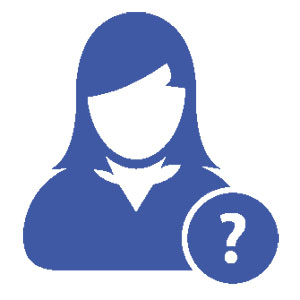 IF YOU HAVE ADDITIONAL QUESTIONS:

How big are the classes?
We average 12 persons per class but it may go as high as 30.
How long are the classes?
Most classes are approximately 2.5 hours in length.
Can I bring my baby or child to the class?
Unfortunately not. We cannot accommodate infants or children in this course.
Can I bring my nanny with me?
We think it's a good idea for all nannies to take our courses.
If your nanny's first language is Spanish, however, we STRONGLY encourage you to send her to one of our Spanish language classes, even if you think their English skills are good. People tend to absorb information more clearly in their native language, so it is likely they will learn more from it.
We fully respect the incredible responsibility of those who care for your children, and have several bilingual instructors who are happy to share their knowledge and expertise.
Do you also cover CPR and Choking (obstruction removal) for toddlers and larger children?
Yes, that information is included in our regular Family & Friends CPR and Home Safety course.
Will I receive a Certificate after the Family & Friends CPR and Family Safety course?
The Family & Friends CPR and Family Safety course does not include a formal certification card. A Letter of Completion can be provided to those who want or need proof of having taken our course.
If you are decide to request a Letter of Completion after you have taken a class, please email your request to us with the following information:
The correct spelling of your name as you would like it to appear on the document
The date on which you took the class
Your mailing address if you prefer a hard copy
Your email address if you prefer a digital copy
If you are a health care provider and require formal certification, please notify our office before you register.
I moved to a different state after receiving my CPR certification. What should I do?
CPR certifications from countries outside the U.S. are not recognized in the U.S., but if you were certified in one U.S. state and have moved to another, then your certification is still valid up to the expiration date.
What is the minimum age to learn CPR?
The AHA does not mandate a minimum age requirement for learning CPR. The ability to perform CPR is based more on body strength than age. Studies have shown that children as young as nine years old can learn and retain CPR skills. Please call us, or speak with our instructors if you have any concerns.
I need a general CPR course to prepare me to save the life of a loved one. Which course is best for me?
Family & Friends® CPR provides basic CPR training in a dynamic group environment using the research-proven practice-while-watching method.
I am not a healthcare professional and I need a CPR and AED course for work purposes. Which course should I take?
Heartsaver® CPR AED is probably best for you.
Which course should a daycare provider take?
The Heartsaver® Pediatric First Aid CPR AED Course is designed to meet regulatory requirements for child care workers in all 50 United States.
Which CPR course should a "first responder" or "professional rescuer" take?
First responders or professional rescuers generally include fire, police and emergency medical personnel. These types of prehospital professionals usually need to complete a Basic Life Support (BLS) course.
Does the BLS course include First Aid?
No, first aid is not included in the AHA's BLS courses but it can be included by request.
We also offer the following courses which will prepare you to respond to a first aid emergency, including:
Heartsaver ® First Aid CPR AED
Heartsaver ® Pediatric First Aid CPR AED
Are your courses OSHA compliant?
Our Heartsaver® courses are for anyone with limited or no medical training who needs a course completion card for job, regulatory or other requirements. While these courses are designed to meet OSHA requirements, OSHA does not review or approve any courses for compliance.
Through the AHA/OSHA Alliance, we work with OSHA to raise awareness about workplace safety and health to prevent injuries, illnesses, and fatalities in the workplace. You can read about the  OSHA/AHA Alliance at www.cpr.heart.org.
For the purposes of AHA's CPR and first aid training, what age constitutes an infant, child and adult?
In CPR and First Aid training:
An infant is someone who is younger than one year
A child is someone who is older than one year and has not reached puberty
An adult is anyone who has gone through or is going through puberty
Why is AED training included in all your CPR courses?
The science in the official AHA Guidelines for CPR and ECC shows that victims have a greater chance of survival from cardiac arrest when high-quality CPR includes use of an AED.
What is an AED?
An AED or Automated External Defibrillator is a computerized medical device that can check a person's heart rhythm and recognize a rhythm that requires a shock.  It uses voice prompts, lights and text messages to tell the rescuer what steps to take if a shock is needed.
AEDs are very accurate and easy to use. With a few hours of training, anyone can learn to operate an AED safely.
Fees, Registration and Cancellation
What is the fee for the Family & Friends CPR and Home Safety course?
Our course fees have remained stable and will continue to be for the foreseeable future.
Single: $75
Couple: $140
Is there a further discount for more than 2 persons?
Yes, we offer a discount for additional family members.
Do you offer private classes?
Many of our courses can be taught privately in the comfort of your own home or office. You will be provided with the same materials and access to life-sized mannequins that our other courses offer.
The duration of the class is the same as our scheduled community classes.
What are the fees for private classes?
The base fee is $375 which covers up to 4 persons. Additional students are charged a fee over and above the base fee.
For more information, visit our NON-CERTIFICATION classes page.
What is your cancellation policy?
A 48-hour cancellation policy is in effect for all Scheduled Classes.
A 5-business day cancellation policy is in effect for Private Classes.
If you need to change to another course date, there is no additional fee.
If circumstances warrant it, you may apply your payment to a private lesson.
How do I register for a class and what are my payment options?
Registration and payment for classes is usually done directly through the venue where the class is being held, unless stated otherwise, in which case, payment can be made directly through our website with a credit card.
For more information, contact us via email or call (818) 342-1442.